Airdrie Springs Dental gets placed in the "Top Pick" in the Dental Clinic Category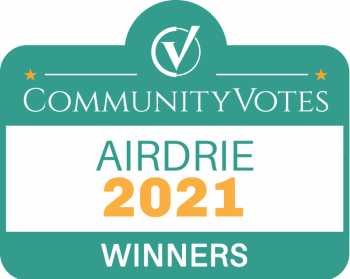 Airdrie Springs Dental has been voted as the "Top Pick" in the dental clinic category at The Community Votes Airdrie 2021 Campaign. The addition of this laurel to our name means a lot to everyone working at this dental office. Our primary aim as a practitioner in the field of modern dentistry has never been to just offer dental treatments to people. We have always put in maximum effort to get to know the patients who step into our dental office. Our dentists Dr. Hubert NG and Dr. Cheralyn Thornsen believe that imparting knowledge regarding dental care should be one of the primary mottos of a dental professional. So, everyone gets the scope to ask questions, express themselves and also undergo the best possible dental treatments. 
Getting this honor has definitely inspired us and gave us the push to improve every single day. New thoughts and effort will be invested for the betterment of the service offered. Lastly, on behalf of every professional at Airdrie Springs Dental, we want to thank every person who voted for us. Your opinion is what matters to us the most.