Invisalign is a type of orthodontic procedure that can help you attain your dream smile. You can do all of this without having to deal with wires or brackets and without drawing anybody's attention. Because they are transparent, these aligners are completely invisible to others. Our dentists at Airdrie Springs Dental will provide you with an ultimate guide to taking proper care of your Invisalign aligners and obtaining the best results in the process.
What Is Invisalign?
Let's understand what Invisalign is, before learning how to maintain them. Invisalign is a type of orthodontic treatment that can completely transform the way you look and also improve your dental health. These are essentially clear braces that help to correct issues of misalignment, overcrowding, and other bite-related issues. The time of treatment is usually very short and this is one of the best options to achieve quicker results. They do not come with the pain of brackets or wires that stick out and hurt your soft oral tissues. Are you also planning to achieve a straighter smile? What are you waiting for? Discuss with your Airdrie dentist and get your Invisalign aligners in Airdrie today.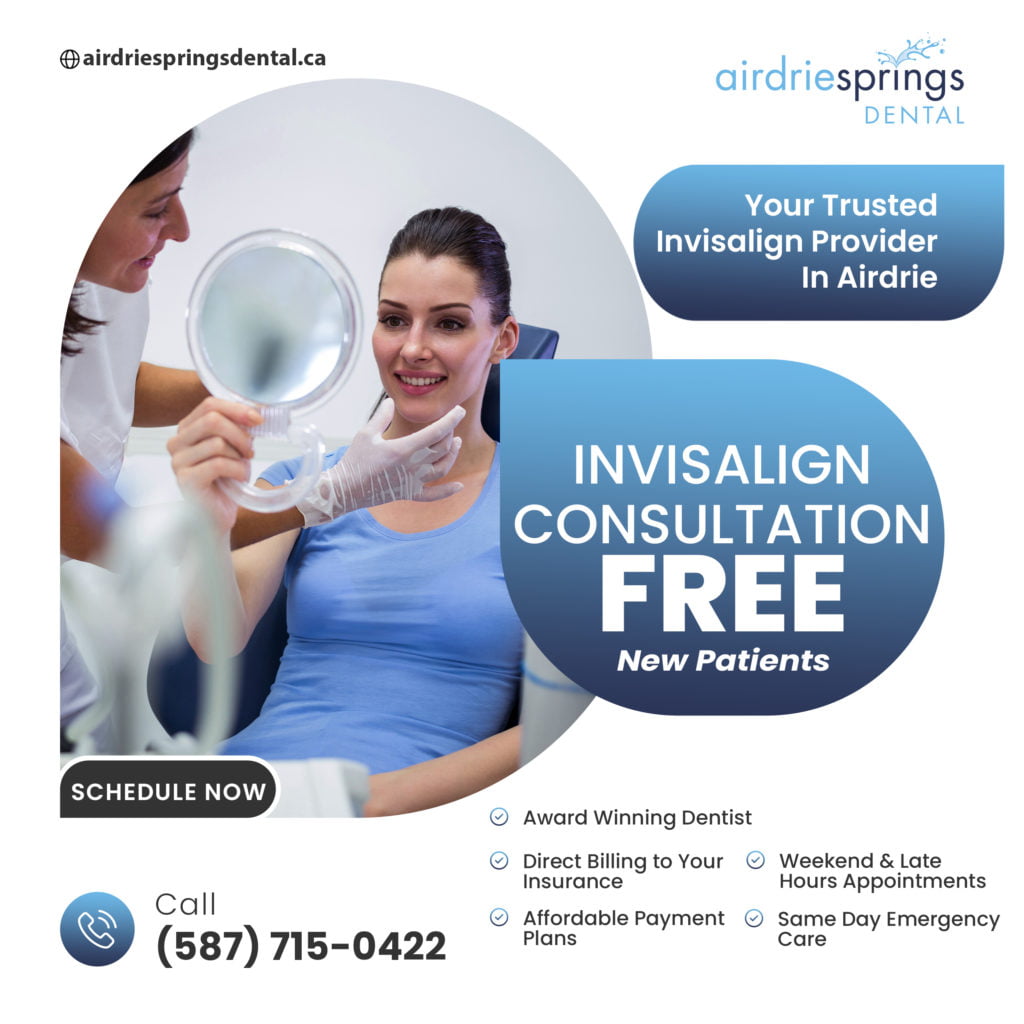 Guide To Maintaining Your Invisalign Aligners
Invisalign also requires regular maintenance if you want them to last longer. The best dentist in Airdrie has provided a complete guide that can help you to take better care of your clear aligners.
Regular Cleaning
Remember that your Invisalign aligner might function as a breeding ground for harmful microorganisms. Hence you must clean them regularly. Turn it into a habit. Apply gentle pressure and clean them daily using a soft toothbrush. If you're not sure how to brush properly, talk to your Airdrie dentist.
Brush & Floss As Well
Plaque and bacteria can accumulate inside your mouth after you have eaten. You need to brush daily or it could lead to additional dental complications. Your saliva also won't be able to wash away the dirt since you will be wearing aligners. This is why brushing and flossing your teeth daily is so vital.
Rinse Them Daily
It's important to rinse your aligners while taking them off. This will help to remove any food particles or saliva that might have become stuck on your Invisalign aligners. This is why it is important to rinse them. Do not use a strong cleaning solution. Pick a gentle one to ensure the best results.
Avoid Eating While Wearing Your Invisalign Aligners
Your dentist in Airdrie will advise you to avoid eating or drinking anything while wearing them. Find out how long you must wear these every day. Remove them before eating to avoid staining or discolouration.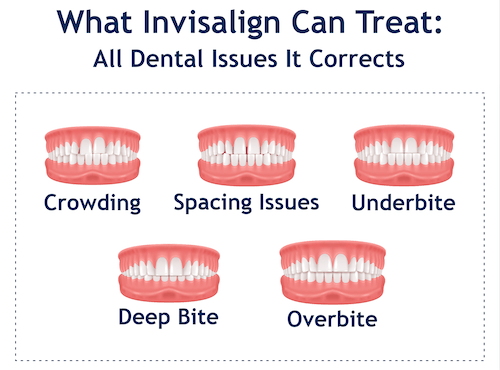 Do Not Leave Them Out Of Their Cases
It is best to put them back in their specific cases to avoid misplacing them. Do not keep them here and there when they are not in use. You might lose them and this could reverse the effects of all your progress and delay the duration of the treatment.

We hope this blog helps you to keep your Invisalign aligners in Airdrie completely clean. Get in touch with us at Airdrie Springs Dental if you are looking for the best Invisalign aligners in Airdrie, AB.
Weekend Dental Appointments & Late Hours Available