Do your teeth look yellow? Several factors can stain our teeth and lead to tooth discoloration. Our lifestyle and our diet play a huge role when it comes to tooth discoloration. Teeth Whitening in Airdrie AB is the only option in such situations. However, there are many teeth whitening mistakes to avoid if you want the best outcomes. Our dentists at Airdrie Springs Dental will help you understand these mistakes for better clarity.
Common Teeth Whitening Mistakes
Your favourite Airdrie dentist has listed certain mistakes that you must avoid at all costs. Avoid them if you want to enjoy a sparkling smile for a longer time.
Consult Your Dentist
You must consult your cosmetic dentist in Airdrie before your tooth bleaching procedure. You should have a basic understanding of how teeth whitening works. Only your dentist can tell you whether you are a good candidate for the procedure or if the products are safe for you. Spots on your teeth can also be caused by extensive damage and decay. In such cases, the first step should be to address these issues before proceeding with teeth whitening. Your dental care professional will perform a thorough examination of your mouth and diagnose other issues before moving on to teeth whitening.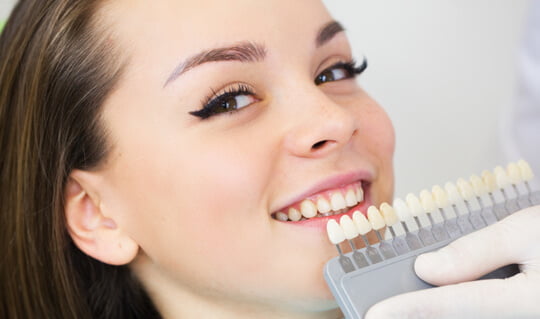 Research Before Choosing A Whitening Option
You should also consult with your Airdrie dentist about your preferred method of teeth whitening. You have many options to choose from. You must consult your dentist before zeroing in on an option. It is best to opt for professional teeth whitening services. But you could also use special toothpaste and store-bought bleaching kits.
But your oral health condition could degrade if you opt for those. Hence, you must discuss your preferred choice of teeth bleaching with your best dentist in Airdrie. This is the only way to avoid any further damage and decay.
Ignoring The Rules On The Package
The most common mistake that people make is failing to follow the directions on the package. Each whitening kit comes with specific information that you must follow in order to avoid any harmful consequences. The instructions specify how long you should leave these bleaching gels and strips on your teeth. Most people just ignore the rules and leave them for longer periods of time in the hope of achieving a shiny smile.
Most of these products contain peroxides, and leaving them longer can lead to many dental issues. This could lead to gum infections and give you a blotchy appearance.
Using Special Whitening Toothpaste Daily
Most individuals chose to use whitening toothpaste and over-the-counter kits and trays because they allow you to complete the procedure in the comfort of your own home. Some people, however, use these special kinds of toothpaste in the same way they do their regular ones. They brush with this whitening toothpaste daily. This can be especially damaging to your teeth and lead to other oral health complications.
These specialized toothpaste contain eroding ingredients that may actually damage your enamel. This could lead to several issues with your gums.
Ignoring After-Care Instructions
Detailed after-care instructions are mentioned in every whitening kit. Even then a majority of people continue their previous food and drink habits once the whitening process is done. But this is the time when you must take special care of your newly whitened teeth. You should avoid drinking red wine, coffee, and tea for at least a few days after the procedure.
The same goes for carbonated beverages as well. It is advised that smokers refrain from smoking for at least twenty-four hours following the procedure. You should also avoid alcohol. We hope this blog has helped you to understand the teeth whitening mistakes that could hamper your results. Get in touch with our dentist at Airdrie Springs Dental for the best teeth whitening procedure in Airdrie, AB.
We hope you will get the best dental treatment in Airdrie Alberta. We at Airdrie Springs Dental are an experienced dental team that's passionate about smiles, and we look forward to discussing your options! Schedule your free consultation right here on our website, and we will work to find a time that fits your schedule, for this and all of your future appointments.
Weekend Dental Appointments & Late Hours Available