THE PREMIER GENERAL DENTISTRY CENTER IN AIRDRIE
Airdrie General Dentistry For Your Whole Family
The Airdrie Springs Dental Clinic aims to address all of your dental issues. We place a strong emphasis on prevention and education with our general dentistry treatments. Our mission is to assist families in Airdrie in maintaining a lifetime of healthy smiles. Instead of seeking short-term fixes, we aim to offer long-term dental care solutions.
Airdrie General Dentistry's Foundation Is Education
We collaborate with patients to better understand their dental needs. We are aware that we can only provide suitable answers if we comprehend our patients' concerns and the severity of their dental problems in full. Through the sharing of knowledge and skills, we seek to empower patients at every visit. Every patient receives education about the state of their oral health, and we guide them through the best course of action for their unique requirements. We assist families in Airdrie in creating wholesome dental care routines at home so they can keep their teeth healthy for years to come.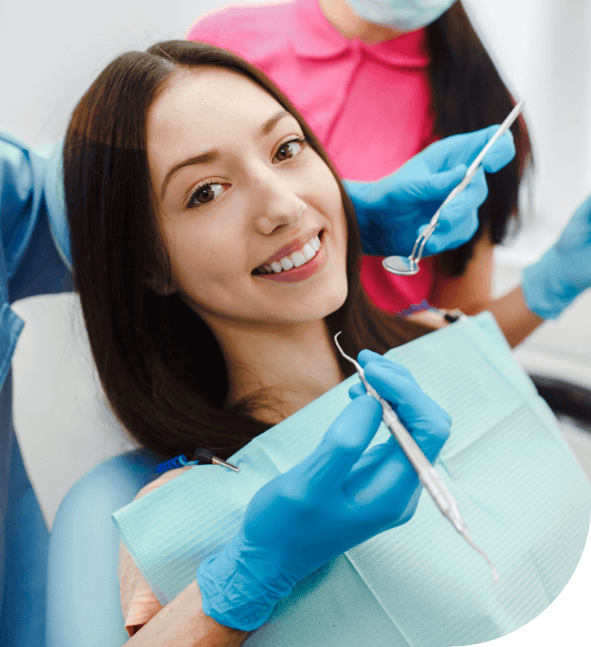 Dental Preventive Care Initiatives For Airdrie Families
Good dental hygiene practices are essential for preventing the emergence of any dental problems. We provide patients with complete dental cleaning services as well as other cutting-edge dental examination techniques to find even the smallest issue before it becomes worse. However, we are aware that dental emergencies do occasionally occur. You can rely on Airdrie Springs Dental to schedule an appointment for you as quickly as possible and provide you with the best care available.
General Dentistry Services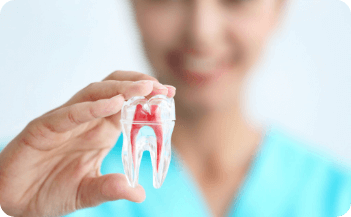 Root Canal Therapy
An abscessed or broken tooth can cause considerable pain and
spread infections to surrounding teeth. Thankfully, a root canal procedure can save and protect your tooth for a number of years.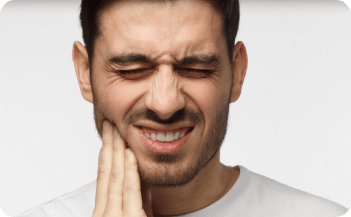 TMJ TMD Treatment
If you frequently suffer from headaches and jaw pain, you
should ask our Airdrie dentists if you have a TMJ problem or TMD.. During your examination, we will examine your bite and jaw function to determine what might be causing your jaw pain.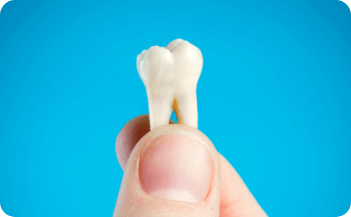 Tooth Extraction
There are a number of reasons why we at Airdrie Springs Dental
may advise having a tooth extracted. For instance, if there is –
Irreparable tooth damage due to severe decay. 
To eliminate teeth overcrowding
Necessary after an accident
Sedation Dentistry
If you have been avoiding dental treatments because of past
experiences, you should know that sedation dentistry can reduce your level of stress. Although there are a number of different sedation options available, our staff can discuss current sedation dentistry resources and options with you during our consultation.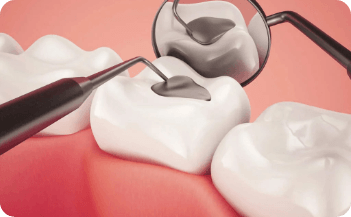 Dental Fillings
If you have a cavity that needs filling, we are able to provide you
with dental fillings. We at Airdrie Springs Dental can replace old fillings in order to restore your original tooth structure, a process known as "tooth restoration".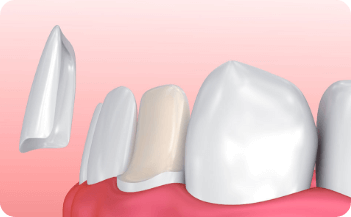 Dental Veneer
A dental crown or bridge can replace a discolored tooth that is
broken, cracked, or decayed. A dental veneer offers cosmetic restoration for any missing alveolar tissue.
What is General Dentistry?
General dentistry is dental care that treats dental abnormalities and conditions other than tooth decay and toothache. Problems with an individual's teeth and gums may require a general dentist to evaluate your condition and determine what treatment will best meet your needs.
General dentistry can help you with –

Routine examinations
General dentists are able to diagnose, treat and monitor problems that affect teeth, gums, and jaw joints. They also remove all damaged or decayed teeth.

Restorative treatment
A broken tooth may require a dental crown or veneer. Other teeth that are worn down may require dental bonding. If the restorative treatment is not successful, a general dentist can recommend an alternative treatment.

Preventive treatment
General dentists may recommend that you visit a dental health professional on a regular basis. This will help to reduce the chances of developing oral diseases and injuries.

Cosmetic treatments
Problems with your teeth and gums can detract from your self-confidence. If you are unhappy with the appearance of your teeth and gums, a general dentist can provide you with a number of cosmetic tooth restoration options.

Overall Health Concerns
Your general dentist can recommend that you visit a healthcare professional if you have a medical condition that may require further evaluation and/or treatment.
6 Benefits: Why You Need to Consult a General Dentistry
Prevents Further Dental Issues
By identifying and addressing the root cause of tooth decay and other mouth problems, you can prevent worsening symptoms.
Save Your Teeth
Preventive care allows you to avoid the need for expensive restorative procedures.
Keep Your Smile Healthy
General dentists are able to prevent tooth loss from caries and other oral diseases through regular examinations, treatment, and education.
Education on Oral Hygiene
General dentists can provide you with education on the best cleaning procedures to prevent tooth decay and gum disease.
Gum Disease
General dentists can help to protect you from potentially serious oral infections by identifying the early signs of gum disease.
Oral Cancer Screening
General dentists can run a visual and/or physical exam to screen for oral cancer.
Why Choose Airdrie Springs Dental as Your General Dentist?
Airdrie Springs Dental offers General Dentistry treatments in Airdrie to individuals of all ages. We'll assist you in taking good care of your oral health. Every patient is eligible for a free initial consultation. Airdrie Smiles Dental provides award winner dentists in Airdrie; book online or call today!