Many of us have taken the problem of dental decay seriously since we were children, especially if it required a cavity to teach us our lesson. This is arguably the most effective approach to persuade someone to clean their teeth before going to bed. It succeeds because it's always followed by tales of damaged and rotting teeth that have to be extracted and how painful that would be.
Unfortunately, these warnings have established a phobia of seeing the dentist in children that have persisted into adulthood.
A dental sedation dentist in Airdrie is working hard now to remove these childhood anxieties because they understand how they affect the quality of dental treatment patients receive and their long-term oral health.
When a person can't get over their fear of the dentist, their oral health suffers. Brushing and flossing aren't enough if you don't go to the dentist on a regular basis. Sedation dentistry in Airdrie is one of the most effective techniques for dentists to alleviate this frequent phobia.
Sedation Dentistry – Know What It Is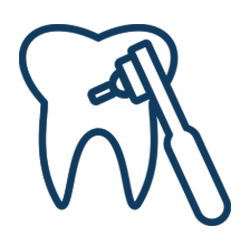 Anyone with a long-standing phobia of the dentist or anxiety about going to the dentist should not be prevented from receiving the greatest dental care and sustaining their long-term oral health.
Sedation dentistry was created to eliminate any tension or reflexes that could cause your dental operation to be disrupted.
Sedation dentistry entails the use of a medication to help you relax or possibly drift off to a peaceful, deep sleep. It enables your dentist to work efficiently and effectively throughout any dental procedure, especially those that are invasive or difficult to perform when a patient is nervous about needles and other devices, as well as the perceived discomfort.
When used in conjunction with a local or general anaesthetic to numb a tooth extraction or dental surgery site, you will not only be pain-free but your facial muscles and jaw will also be noticeably relaxed, allowing your dentist to complete the process.
Different Types Of Sedation Dentistry Treatments Available
There are several methods for easing worried and anxious people into a dental operation. Your dentist may recommend sedation dentistry in Airdrie depending on the nature of the treatment and your level of anxiety.
After explaining all of the steps and outcomes of a procedure, your dentist may suggest laughing gas, a fast-acting oral sedative, or a general anaesthetic help you relax.
Nitrous Oxide – Nitrous oxide which is also known as laughing gas is a sort of sedation dentistry that is commonly used to help patients get through quick, minimally invasive procedures. This gas is a fast-acting anaesthetic that makes patients feel at ease straight away, to the point where they lose interest in things that make them nervous, such as needles and dental instruments. You won't feel woozy or tired following the treatment because it wears off rapidly, allowing you to resume your normal routine.
Oral Sedatives – If the effects of laughing gas don't persist long enough, a dentist may prescribe a sedative to take instead. An hour before your visit, take a diazepam pill to help you relax in time for the surgery. You may feel tired and less apprehensive once it takes action, allowing your dentist to work more smoothly and precisely.
Oral sedatives require a prescription and dosage that will be determined by your dentist ahead of time to guarantee optimal efficacy and comfort. Because the effects may take a time to wear off, you may still feel tired or loopy after the session and require assistance getting home.
Intravenous (IV) Dental Sedation – IV sedation usually includes general anaesthesia, which puts a patient to sleep or makes them less aware of their surroundings, making them nervous. This sedation dentistry approach keeps a patient entirely still and their mouth open for a longer time during the treatment. This benefits the dentist because there is no chance of injury or errors from unexpected movements.
IV mild sedation is given as an injection and is used for shorter procedures, whereas deep sedation is given as a pill and is used for lengthier procedures. Keep in mind that "going under" necessitates preparations such as avoiding certain drugs and restricting food and drink many hours before the surgery to avoid adverse effects and reactions.
Local Anesthetic – A local anaesthetic will be used in less invasive and shorter operations. This will simply numb the mouth, or even the precise treatment area, allowing patients to remain conscious while experiencing no discomfort. A local anaesthetic is usually injected along the gum line with a needle. It's only recommended for those who have little to no anxiety yet can't endure pain because it still requires contact with something that many people fear.
Do You Need Sedation Dentistry?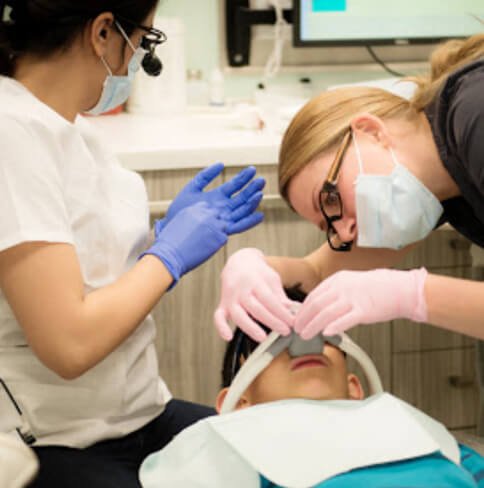 Are you in need of a cavity filling or treatment? Perhaps the idea of a root canal or tooth extraction makes you cringe. Countless patients have benefited from sedation dentistry, which has helped them regain their oral health and manage anxiety associated with even the most invasive and complex dental operations.
Sedation dentistry can be the difference between strong and healthy teeth and severe dental problems later in life, from treating patients with general anxiety or specific anxieties associated with dental care, sensitive oral nerves, inability to keep their mouths open for extended periods, and resistance to local anaesthetics.
Sedation dentistry can help you overcome any fear that is preventing you from receiving treatment, regardless of the procedure. It makes even the most fearful dental operations pleasant and worry-free, so your teeth and gums are restored to optimal health right immediately, and you may gradually overcome a lifelong dread of the dentist by going to the dentist on a regular basis from now on.
We hope that you have now gained a clear understanding of sedation dentistry. Here at Airdrie Springs Dental, we offer excellent sedation dentistry in Airdrie AB along with multiple options that can be beneficial to patients who want to undergo seamless dental treatments. Visit our dental office at 2700 Main St S, Airdrie, AB T4B 2Y1.
Weekend Dental Appointments & Late Hours Available