Root canal therapy is a very effective treatment to resolve the issues such as sensitive teeth, tremendous toothache, teeth infection, or tooth decay. People often get scared about the mere thought of going for a root canal, but they fail to realize that it is a very safe process if done under the observation of a trained dental professional.
This treatment yields great results and helps to remove the bacteria from the infected pulp. Root canal therapy can be done within a span of 1 hour and is hence an ideal solution for people leading a hectic life.
In this blog, we are going to talk about the advantages of getting root canal therapy in detail. So, if you have any confusion related to this topic, go through the sections below.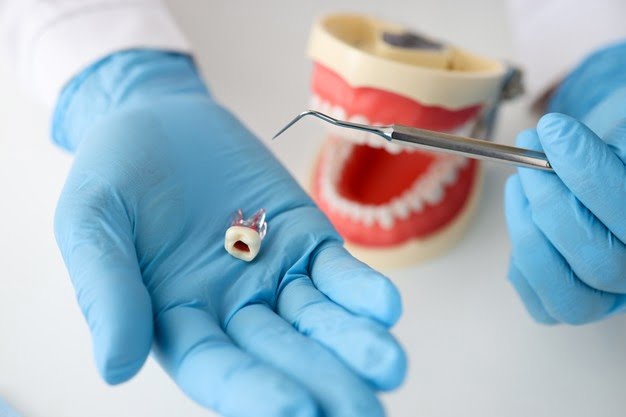 Why go for Root Canal Treatment?
The reasons to book your appointment for getting root canal treatment have been mentioned in the pointers below:
Helps to prevent the spread of infection – You should know that an infected tooth can be a reason to worry. The infection can spread to the adjacent teeth and create a critical situation. This problem can be easily solved by undergoing root canal treatment. It helps to remove the bacteria and hence stops the infection. The tooth is then cleaned and disinfected which stops the toothache and decay.
Provides a visually appealing outcome – The last step of root canal therapy involves going for a dental filling or crown. The tooth that is treated is generally sealed with a natural-looking filling or covered with a crown. Therefore, getting rid of the infected pulp doesn't affect the beauty of your smile.
Saves your teeth – There is nothing to worry about if you suffer from tooth pulp infection. Going for root canal treatment will save your tooth and not make you face situations like wide gaps in between your teeth. Instead, your tooth will function and feel healthy.
Prevents degeneration of your jawbone – You need to know that infected teeth roots or pulp can spread to your jawbone. Undergoing a root canal treatment will help to keep your jaw intact and also prevent the problem from getting out of your hands.
Helps to improve your oral health – Severe tooth decay can hurt your oral health and in turn affect your overall physical health. Studies say that people having bad oral health have more probability of suffering from severe health complications such as diabetes, respiratory problems, dementia, gastrointestinal infections, etc. Getting root canal treatment will restore your oral health for sure. All you need to do is just consult a dentist. He/she will even discuss the tips to prepare for a root canal treatment.
We hope that going through this blog has given you a clear idea about the benefits of root canal treatment. In case you are looking for the best root canal treatment in Airdrie, AB, contact a trusted dentist from Airdrie Springs Dental today.
Weekend Dental Appointments & Late Hours Available