As part of this series on Diabetes and Dental Health, the importance of brushing, flossing and keeping your blood sugar under control have been discussed.
Here are two more signs you may notice and, when possible, what you can do.
The first mouth sign many diabetics complain of is dry mouth.
If you find you're thirstier than usual, it could be from diabetes. It might also be caused by certain medications you've been prescribed. However, either way, you can combat dry mouth by drinking water, chewing sugar-free gum, or eating healthy snacks with a satisfying crunch (carrots, celery, etc.).
The more saliva your mouth is producing, the harder it is for the sugar in your mouth to thrive. And, as stated before, it's important to keep sugar off your teeth as much as possible.
Secondly, you might have noticed a difference in the flavour of some of your favourite foods.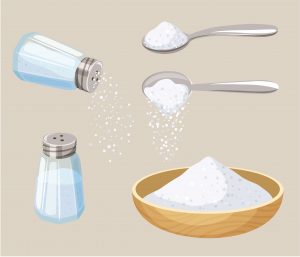 You aren't alone. Many diabetics report having to add more salt/sugar to their food to get it to taste the way they remember.
While adding these may help the taste of your food, it's not good for your mouth and overall oral health.
Not only can this lead to you having more cavities, but if you find yourself with a bad taste in your mouth more often than not, you'll want to see your local dentist. There may be something else going on you should have checked out.
In addition to providing tips through these posts, we're also pleased to offer a FREE report that offers important dental information. Why not get your copy now? The Consumer's Guide to Straighter, Whiter Teeth is just a click away. And it's absolutely FREE.
If you need further information, want to make an appointment, or have a question answered, you're more than welcome to call us at Airdrie Springs Dentist at 587 317 4161 or click here to visit our website.
Weekend Dental Appointments & Late Hours Available